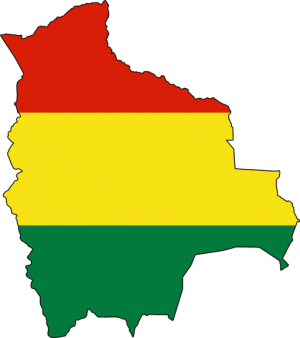 BOLIVIA
Project Goal:
$14,000
ITM operates a radio station that broadcasts solid biblical teaching in 3 distinct tribal languages. These people groups live in some of the most remote areas of Bolivia.  Most of them do not even have access to something as simple as a radio.  As a part of our church planting ministry, we pass out as many radios as we can whenever we visit one of these remote villages.  Each radio costs $20.
Recently, the Lord provided through the generousity of one of our teams to purchasae a new, more powerful transmitter.  This means our radio station is now reaching into more villages than ever before!  This also means we feel more burdened than ever to be able to purchase and hand out the radios in every village we visit. 
On our most recent outreach trip, we were able to take 50 radios thanks to a gracious donations from a church in PA.  We handed them all out in 3 different villages!  In one of these villages, a woman told us, "No one has been here to teach about God for three years. There are no believers here and the children do not know anything about God." For us, this is very sobering and challenging. Now that they have the radios they can start tuning in to good teaching being broadcast in their heart language!
Whenever possible we also take native speakers along with our medical and outreach teams to teach the poeple in person.  Sadly, there are many villages and the laborers are so very few.  We praise the Lord that through radio we can still reach out with the good news of the Gospel!  
Please consider partnering with us in this project.  Our project goal will allow us to purchase a total of 700 radios!
To find out more about ITM please visit our website.